VSCO Bedroom Ideas – Tips and Tricks
Our bedrooms are essential because the layout, lighting, and decorations can affect our feelings and comfort. VSCO Bedroom are in trend these days. This article throws some light on the VSCO lifestyle as well as VSCO Bedroom Ideas and Tips.
What is VSCO Lifestyle?
VSCO is all about living life in the moment and documenting it. A perfectly decorated VSCO room provides the ideal canvas for displaying all your life's moments (and taking your best selfies in style). Although there is no need to spend a lot of money decorating, you can DIY your own Vsco bedroom with just adding a couple of things like a collage wall with your favorite pictures or quotes or go for a tapestry wall.
For many people, having a VSCO room is a perfect way of boosting moods and maximizing comfort.
Looking for creating a personalized VSCO Bedroom? Here are several tips and tricks that you may consider. 
Fairy Lights or String Lights
Fairy lights or string lights make a VSCO room look attractive; hence, most people tend to place tons of them in their room. As a VSCO room lover, you may put fairy and string lights that change colors above your bed. However, fairy lights can be added around within the room in walls too. When combined with string lights and a piece of floaty fabric, the fairy lights create an environment resembling the act of sleeping under the natural stars. Alternatively, you may use fairy and string lights to create inspiring words on the walls. String lights add a inviting ambiance to the room and are the perfect background for selfies!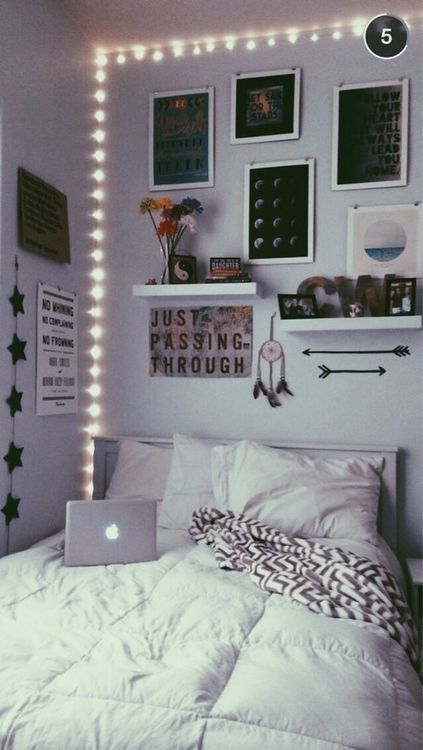 Unique Bedroom ideas for Girls
Plenty of Plants, Fake or Real and Succulents
It is always an brilliant idea to place many plants, either fake or real, as well as succulents to your VSCO room. Succulents and plants such as cactus, add as an aspect of tropical greenery to the room. When using plants and succulents, the main objective should be freshening up the room. They are simple to maintain as well as sustainable. You can shop for different types of plants and succulents on e-commerce websites such as Amazon, Quality and Diversity Home, and others.
Tapestry
By hanging a tapestry above the bed or on an accent wall, you can creatively create a headboard according to your interests. Tapestry works alongside multiple other accessories, including string lights and throws pillows. Consider using your favorite pattern as a tapestry along with your theme to liven up the room. For instance, you can also match the fabric to the print and color of the bedsheets of your bed.
Retro-ish Pictures and Neon Signs
Without any doubt, neon signs and retro pictures should be a go-to for your room. You can easily download retro-ish images from the Internet and, subsequently, print them out. When combined, neon signs and retro pictures give your room a welcoming glow. The neon signs will illuminate the room with different light giving you an extra touch. Together they create innovative conversation pieces and will be the primary focus whenever you step into the room. Such an atmosphere also tends to boost comfort and is perfect for a girls' night.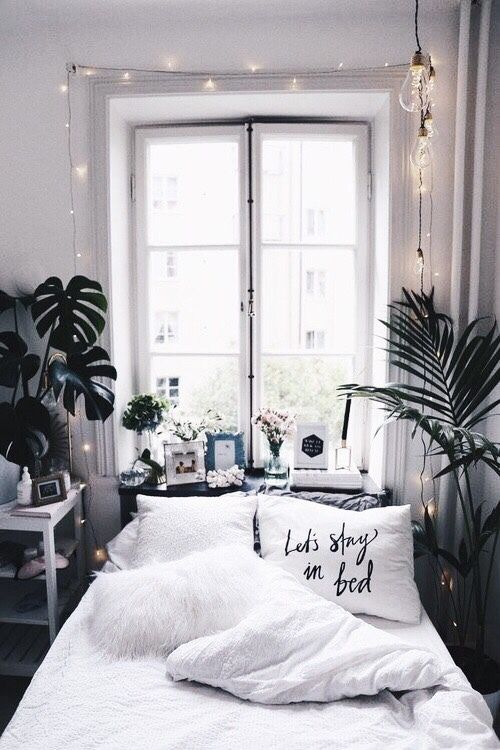 Create a Poster Wall
It would be best if you found posters that boost your soul and truly depict what you stand for. As such, the main target should be on searching for inspirational art quotes that articulate your soul. You can also consider searching for photographs of people that you admire in life, like celebs, musicians, artists, etc. However, it is not essesntial to use frames to stick the pictures to the poster wall. On the contrary, you can use colorful washi tape to do so.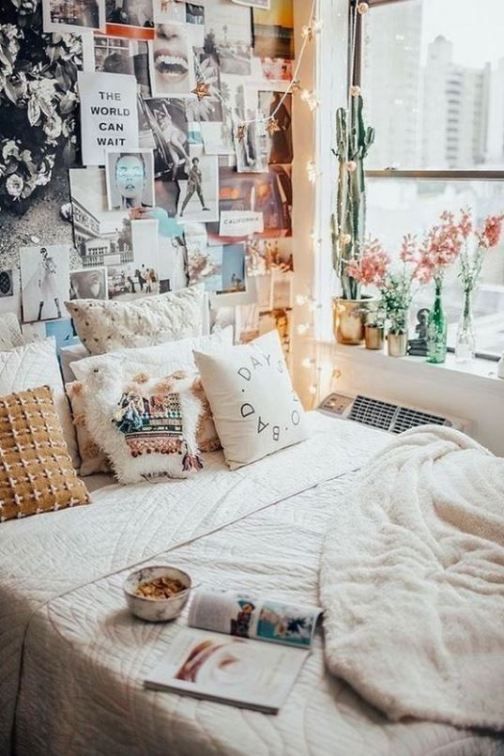 Harry Potter Themed Bedroom – Tips and Tricks
Create a Photo Collage
As mentioned before, VSCO lifestyle is all about showing off your life and live comfortably. Therefore, you need to document happy times by printing your pictures regularly. These pictures could be of your favorite places, friends, pets, and inspirational quotes, etc. After printing, you can hang these pictures on a wall in a gallery format. You may also consider offsetting your room to give it an eclectic look. 
Mirror with Lights
One of the most fabulous ideas that you can use to make your VSCO room more appealing is to position a mirror near your poster wall. In most cases, VSCO girls can add stickers to the mirrors that they hang on the wall opposing the feature wall. In other cases, you can also surround your mirrors with flowers. You can also add lights to your mirror for those selfie-taking sessions.
Create a 'Selfie' Backdrop
The perfect VSCO room is filled with a flawless 'selfie' background. As a VSCO girl, you can take many portrait pictures and use them to jazz up your room. You can use this background to create a worthy backdrop for ultimate selfies. The sparkling selfie will be the center of attraction in your poster wall. You may consider surrounding the selfie collection with some creative décor such as string lights or flowers.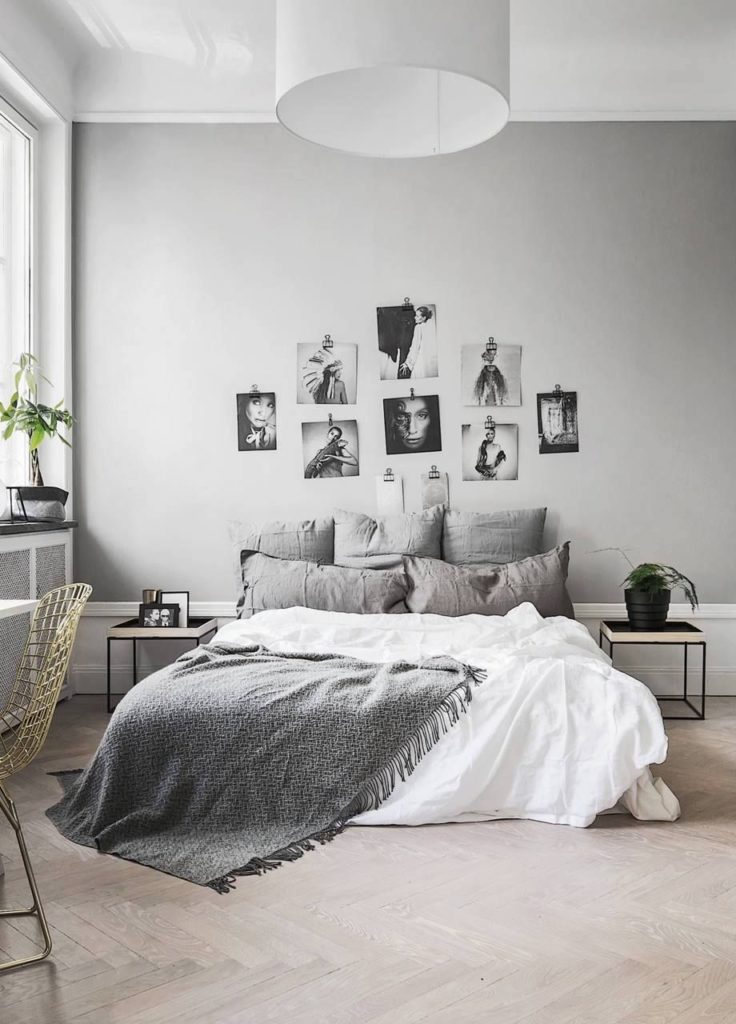 The VSCO Room Bed
To transform your room into a VSCO room, go all out on the coziness. It is natural to see VSCO girls focusing on making beds that are just hardly put together as there is no emphasis on making one's bed or even ironing the sheets. Buy a fluffy duvet and add multiple pillows with it. Ensure that you maintain a fuzzy throw of your beddings to make it more inviting and comfortable.
Add Fluffy Pillows
No amount of ppillows are too many pillows on your bed. Create a collection of pillows by adding ones you find along the way and can't live without, embrace plush throws to add a sense of luxury or lavishness to your bed. Try mixing colours, patterns, and fabrics to give your bed a textural and visual setup!
Opt for a Monochromatic Style
The color scheme that you opt for your room are incredibly vital. For instance, you can create a cozy and peaceful space where one can relax comfortably. Choose your favorite color and blend with contrasting colors to form a soothing calmness in the room, bringing serenity after a tedious day at work or school. 
In conclusion, VSCO moves around the idea of living in the moment, and a VSCO bedroom stands for documenting the present life as well as maximizing room comfort. The perfect VSCO room enables the owner to rest and sleep comfortably. Therefore, don't be shy to try out our tips today and transform your ordinary bedroom into a perfect VSCO room!