Tips for Choosing the Perfect Apartment Plan
Picking an apartment plan that meets all your necessities may seem exhausting, particularly when you have a lot of stuff to think about. Your Apartment layout plan is probably one of the most critical choices you will ever make regarding your apartment. If you live in a condominium, an apartment, or a house, the rooms' layout, and how they will flow will mainly depend on your lifestyle. Whether you fancy a single story or multiple stories – choosing a sound apartment plan can be stressful. Here are some pointers to help you determine a plan right for your family.
As you plan for your next move, we've accumulated a few tips to support you find the best apartment floor plan to fit your needs and lifestyle.
Small Living Room Ideas – A guide to decorate a small living room.
Tips To Find The Best Apartment Floor Plan
Opt for an Apartment floor plan that suits your lifestyle.
There are some factors you should consider while deciding on the apartment plan. Elements such as the layout of rooms with consideration of family size and ages of children are essential. Most families with growing children like to have the house's private spaces – bedrooms and bathrooms grouped in one area of the home. At the same time, families with teenagers and young adults prefer to have bedrooms isolated from each other. If you're house hunting, these determinants will be crucial when deciding a home to move into. Evaluate your current floor plan and what are its pros and cons. Do you like it, or would you prefer to try a different one?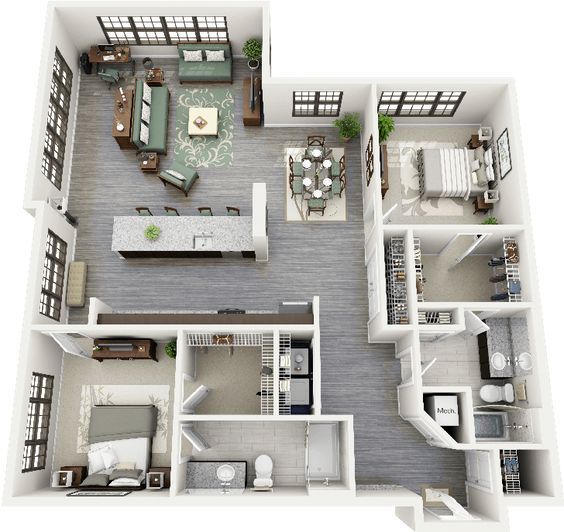 Modern Home Plans And Design Tips
How Often do you entertain
Many apartment floor plans are concentrated on entertaining and welcoming visitors the minute they step through the front door. A foyer opening into an open floor plan living and dining room and turning to the outdoors would be ideal for guests. Although, if you and your family are more private and don't like your full home to be on display every time the front door is unlocked, you may choose an apartment floor plan with a formal living room adjacent to the front door. This will allow guests a place where they can sit immediately and feel relaxed while letting the rest of your house remain private.
Choose your layout based on Single story or multistory?
Many people appreciate single-story homes for the quietness of no overhead foot traffic sound. Some single-story houses or 'Ranch' style homes direct to group public rooms in the core, and bedrooms and baths are located on the "wings." Multistory homes have the added benefit of the outside's views instead of looking directly into a neighbor's window. Multistory homes also present each family member their own space and room to have privacy over single-story floor plans.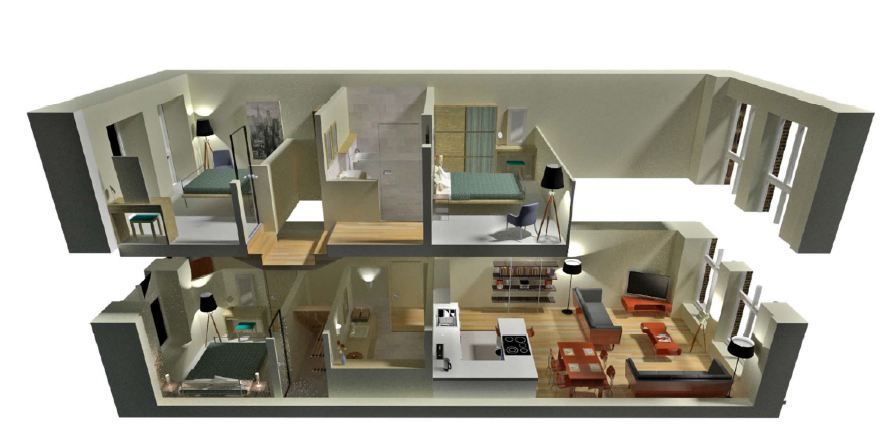 Do certain functions of your home require extra accessibility?
Vaulted or Cathedral Ceiling – Styles that will Make Your Home More Luxurious?
Whether you have a live-in family member that requires extra space to move around or kids who need extra-wide hallways to run around, think about this factor when choosing a floor plan. Older homes tend to have narrower hallways, doorways, and often door head heights. Remember renovating or remodeling non-load-bearing wall areas in the future is an option. Consider this if you love the apartment floor plan, but your family needs change over the years.
How much outdoor living do you wish to have?
Your floor plan will hopefully include an outdoor leisure area, whether a porch, swimming pool, lanai, or other amenities. When picking a floor plan, evaluate how much your family will use these outdoor leisure amenities. Like a large yard, it looks beautiful but only when you keep up with it and can look terrible if you don't. Ensure you want the extra responsibility of keeping up with the outdoor plan AND the indoors. Settling on a floor plan can be enjoyable and frustrating at the same time. Estimate your family's lifestyle and your inclinations to how you enjoy living outdoors.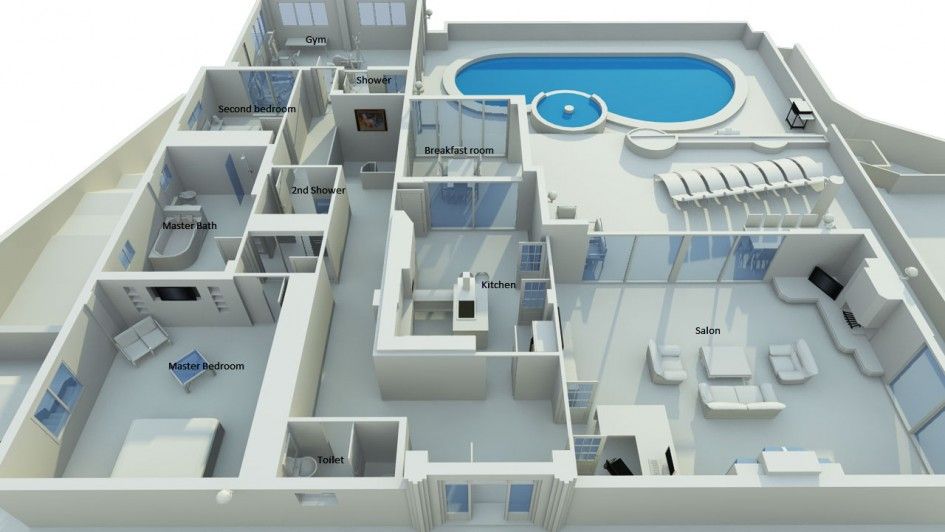 Brown and Grey Living Room Designs
Common Room Layout Mistakes To Avoid
Mismatching your floor plan and lifestyle

Form vs. Function

Not acknowledging how you utilize your space

Inadequate space allocation

Ignoring to plan enough storage

Keeping furniture as an reconsideration

Planning-as-you-go

Being inconsiderate to infrastructure
Pros and Cons of Open Apartment Plans
Pros of Open Apartment Plans
Open-concept living is a preference among people for several reasons. First, it can make even the tiniest space feel larger and brighter. A small apartment with a small, windowless kitchen off the living room can be modified into a light-filled space by substituting the wall with an island or table. Entertaining is easy with an open-flow kitchen and living area. You can chat with your guests while you cook. Kitchen islands or tables are typically utilized as room margins making it a focal point for food and drinks. A large "great room" is excellent for an eye on your little kids, too. You can efficiently cook dinner or achieve other household tasks while communicating with your kids. Putting a desk and computer against a wall or the back of the sofa makes the room even more multifunctional.
Cons / Challenges of Open Apartment Plans
As much as we gush about the space, light, and flow that a large, open room provides, there are indeed some challenges. Some privacy is lost when you cut down walls and blend everything together. Talking on the phone in the kitchen while your kids are watching TV could be challenging. Losing wall space for your photos and artwork is another valid reason to keep a wall intact. Fewer barriers also mean fewer electrical outlets; concealing wires can be tricky in a vast, open space. Finally, if you hate seeing a mess, open-concept living might not be for you, unless you live alone or have roommates who are also neat freaks. Toy chaos or messy kitchens are easily visible in open floor apartment plans. Staying tidy, or at least having decent storage, is vital for open-concept living.