Brown and Grey Living Room Designs
What color goes with Brown? This color often gets labeled as dull and lackluster in various fields, from interior design to fashion. However, when combined correctly with the right shades, the color brown can be incredibly inspiring, cozy, and super sleek. Brown possesses rich earthly qualities that are warm, dramatic, and enveloping. Stay Tunes, We have some tips to pair up a Brown and Grey Living room.

Brown is a neutral shade that is also very warm and versatile, opens up a whole world of opportunities once you decide to combine it with the right colors. So to assist you in making up your mind on what colors to accentuate your chocolate living room or your sandy bedroom with, we have prepared this list of the ten best colors that do wonderfully when combined with Brown.
Bedroom Paint Ideas For Teenage Girls
Wondering What Colors Go With Brown? Here is a list
Gold
White
Blue
Turquoise
Orange
Fuchsia
Yellow
Mint
Rose
Copper
There are so many colors you can experiment with, keeping brown as a background that it is nearly impossible to mention them all. However, we can certainly assure you that they're bound to look splendid no matter which mix you choose.
Do Brown and Grey Living room work?
Grey and brown are some of the best color combinations you can choose for your living room. On its own, grey is trendy right now – relaxed, subtle, and versatile. On the other hand, Brown brings more warmth, and with both colors belonging to a neutral category, they are easy to pair together.

Who would think that the combination of Brown and Grey Living room will turn out nice? As you can see, there are so many ways to do it, and they all look lovely in whatever manner you do it. Of course, it is okay to add other colors in it too. It will still look stunning in the end as long as you have the right layout, and you have arranged everything well in the living room. Also, see to it that your decors and accessories match well together. Can you tell me which of the below
Brown and Grey Living room do you like the most? Would you consider using this color combination for your home?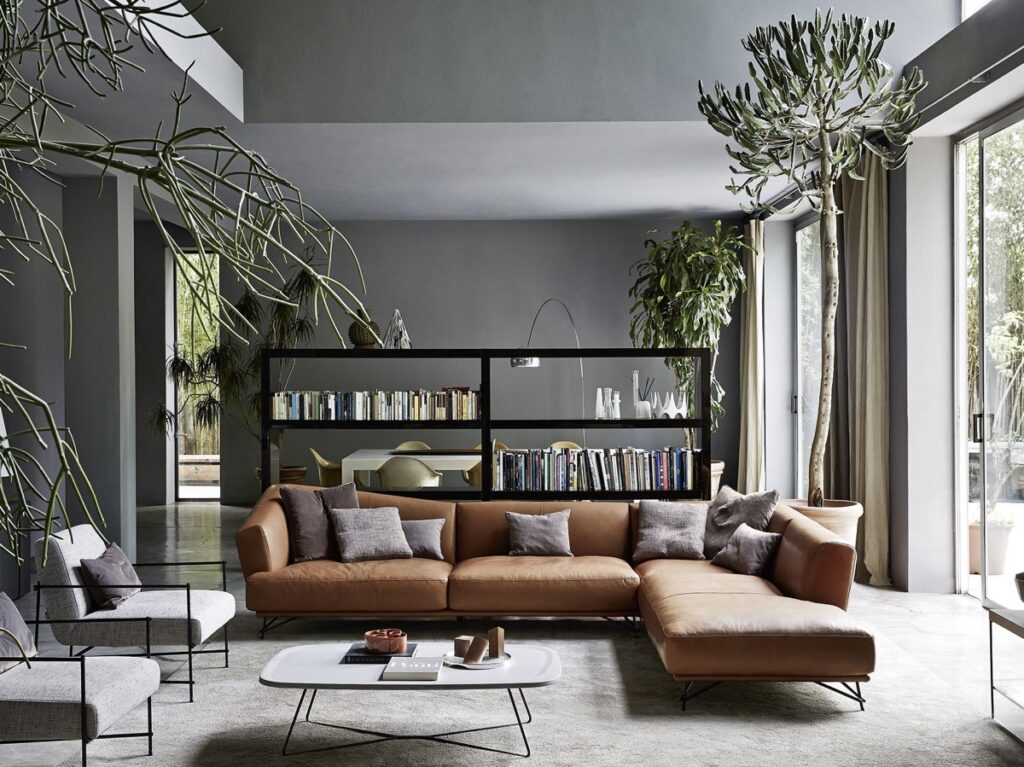 You may have noticed that grey has become one of the top neutral colors in decorating. Beige and tan will probably always be the top neutrals, but decorating with grey gives you options you will not get with other neutrals. Whether your palette includes a cool grey or a warm greige (grey and beige hybrid), you will want to learn the secrets to making the most out of the grey.
The Right Way to Use Grey
These dos are some of the secrets of room decorating that professionals use for designing color schemes.

Familiarize yourself with the wide range of grey: If the first image of grey that comes to mind is cold and industrial, then you will want to acquaint yourself with the new greys in decorating.
Check out greige: This is an easy-to-use grey that has a hint of beige or brown. If you're concerned that grey would be too cold for your space, testing it out could be the answer to finding the right grey.
Learn the basics of cool versus warm colors: If you can recognize the color temperature of the grey you are considering, it will make choosing a palette much simpler. Color temperature or undertone incompatibility is almost always the culprit when colors don't look "quite right" together.
Consider charcoal grey as an alternative to black or dark blue: Charcoal grey can be the perfect dark accent without being too dark or too drab. Charcoal grey is stunning as upholstered furniture or rugs.
Do watch your undertones: Some greys can be perfectly color-neutral with no obvious undertones. Most greys have an undertone that will either help or hinder your color palette. Knowing the difference between a grey with a blue or brown undertone, or even a green undertone can help you match colors like a pro.

Have fun with grey: It's been years since grey was considered stodgy and conservative. With the growing popularity of grey, paint, and home decor companies are offering expansive color options. If you have a color combination in mind, there will be a grey that is a perfect complement.
Boys Bedroom Ideas For Toddlers
The Don'ts of Decorating With Grey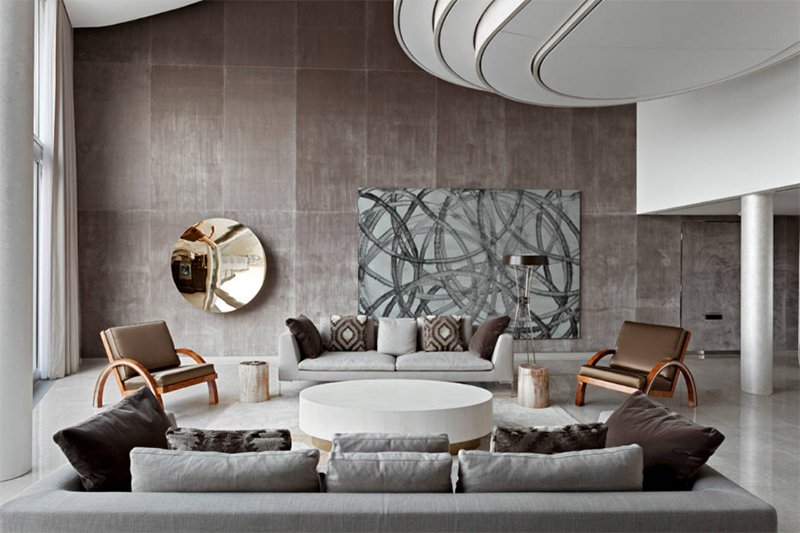 Most of these don'ts are fair, positive, helpful things for decorating with grey. For example, don't forget the versatility of grey.

Don't forget that grey is neutral: Some color schemes contain grey and beige together, but it is probably a good idea to base your palette on one or the other.
Do not be afraid to explore with grey and beige: If you are inspired by a complex, yet subdued, look, go with it. A warm grey or greige might be the perfect complement to the right beige.
Don't hesitate to use grey in a natural color scheme: Grey is a beautiful addition to beach-style, zen, or southwestern motifs. Warm greys are most compatible with other natural colors, evoking images of stones, and weathered wood.
Interior Design : What Color Goes With Orange
Do not overlook grey that is already in a room: Grey can be seen as a fireplace, carpeting, and countertops. If you live in an area with perpetually grey skies, a white wall can often appear grey and considered. When you add grey to any room, be sure to consider any other grey that might already be in there.
Don't overlook creative color combinations using grey: The right grey can be gorgeous with the newest muted candy colors, such as grey and pink, yellow, or blue. Grey can also be paired with black and white to soften the palette.
Suddenly though, Brown feels right again. An excellent base for other colors weaving their way back to prominence – pale pink, yellow, orange – rooms in it look warm and sophisticated. Here's how to use it.
How to Find the Right Shade of Grey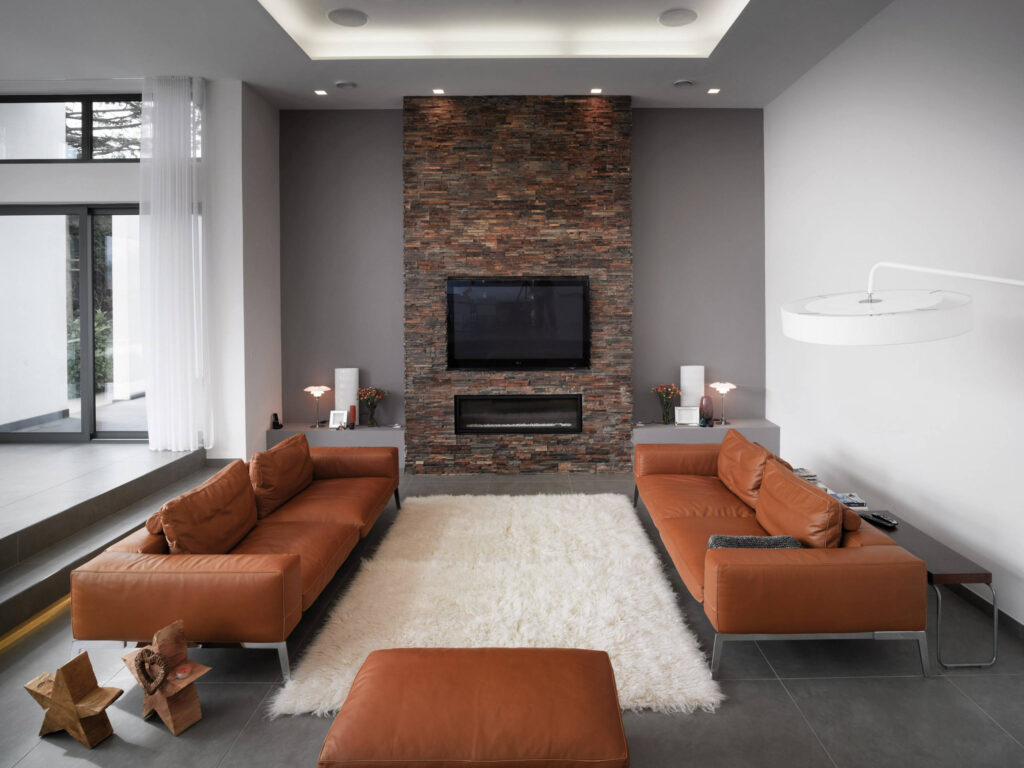 Grey is the go-to shade for stylish spaces because it works with everything, and so we can use it with confidence in any room no matter what our style is. Greys live in color families that help you choose which one will be perfect for space and the mood you want to create. Choose by tone: light greys or dark greys and visual temperature: warm greys, cool greys, and true greys.
Cool Greys
Cool greys are perfect for south-facing rooms and rooms with lots of natural light. They create a crisp, sophisticated modern look and help to make small spaces appear brighter. The four most popular cool greys are Warm Pewter, Goose Down, Coastal Grey, and Rock Salt. Team cool grey with Pure Brilliant White or Rock Salt on the skirting boards and doors or paint the walls and woodwork in the same grey for a seamless modern look.
Warm Greys

Warm greys work best in north-facing rooms, big open plan spaces, and rooms you will use more at night. They create a relaxed, cozy atmosphere and work well with wood and natural leather. Our four most popular warm greys are Pebble Shore, Perfectly Taupe, Misty Mountain, and Thimble Case.
Team warm greys with White Cotton on the skirting boards, doors, and window frames or paint the walls and woodwork in the same grey for a seamless modern look.
True Grey
Some people argue that all greys are the same, but we know they are not. Most greys have a hint of color in them, giving them distinct personalities and choosing the best grey for our decorating rooms. True grey is a simple mix of black and white, and no other color is added. The four most popular true greys are Chic Shadow, Polished Pebble, Urban Obsession, and Night Jewels 3.
Minimalist Bedroom Tips That Will Inspire You to Declutter
Greys are the best team players.

Grey is a beautiful color on its own, but it also works so well with every other color because it's the ultimate neutral, brilliant if you like grey – but don't want to have it on every wall. Explore colors that work with greys like Concrete Grey, Spiced Honey, and Vintage Smoke.